Google recently released a new Gmail app for iPhone and iPad that they promise is "faster, sleeker and an easier experience on iOS". Wired's Nathan Olivarez-Giles is a fan and thinks Gmail 2.0 "rocks". Wired also has a great look at the new Gmail iOS App on an iPad and an iPhone.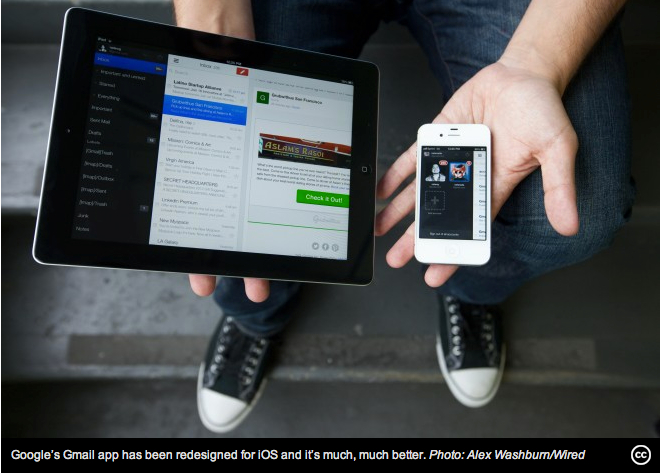 First and foremost Gmail for iOS users will get a whole new look and feel. You'll also see profile pictures in messages, new navigation cues and infinite scrolling through your messages. Like Gmail for Android, you will also receive autocomplete suggestions as you search your messages.
Gmail for iOS users can also reply to Google Calendar invites from within Gmail making it easier than ever to leverage Google Calendar in your business, government agency or school. If you leverage Google+ and Hangouts you can also +1 and comment on Google+ posts directly from the Gmail for iOS app.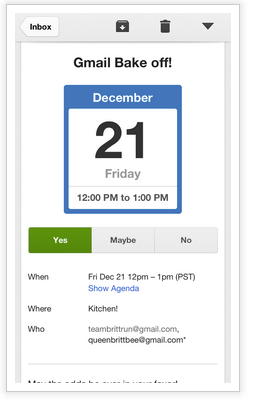 In our opinion, the best new feature is support for multiple accounts. You can now leverage up to 5 Gmail accounts and easily switch between accounts. This is great for people who leverage the consumer version of Gmail for personal use and Gmail for Business, Government or Education for professional use. Multiple account support in Gmail for iOS is something we've been waiting to get our hands on for a long time!
You can grab the official Gmail app for your iPhone or iPad from the Apple App Store. So, what do you think? Nice improvement?